What can you see in Singapore and Scent-osa
October 24, 2019
0 Comments
---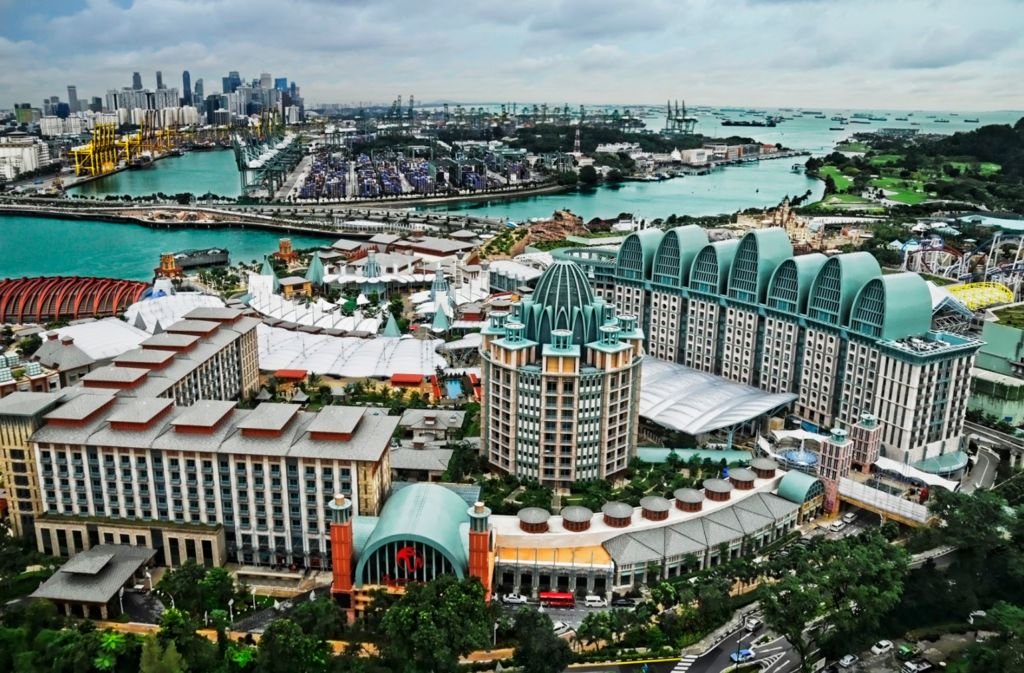 ---
Very rarely we present something truly innovative in the travel industry. If you travel to Singapore you may want to check this awesome new attraction in Singapore. This is a perfect opportunity for honeymooners travelers but also for all tourists to get a personalized perfume based on their personality. The Scent-OSA shop presents perfume creation with a hi-tech video projection right in front of you, combining only the highest quality of both modern and ancient Singapore. They will assist you in making your very own personalized fragrance, based on your personality. Scent-OSA also serves as a unique souvenir for tourists and visitors who travel to Singapore.
Where can you find the Scent-OSA perfume workshop ? Scent-OSA is at the middle of Singapore's go-to tourist spot, Sentosa island. It is surrounded by the lush greenery of Sentosa Nature Discovery and is right behind the butterfly garden. Read extra details at Scent-OSA in Singapore.
What else can you do in Singapore? If you've just got off the plane, don't have to leave the airport just yet! Entertain yourself at the latest lifestyle concept, Jewel Changi Airport. This majestic dome is home to over 280 dining and retail outlets, with some open around the clock – think dining at ungodly hours at American fast-food chain A&W or food court Five Spice, or killing a couple of hours with a movie at 24-hour Shaw Theatres. You can also catch the hourly light and sound show at the HSBC Rain Vortex, the mall's 40m-tall indoor waterfall, from 7.30pm to midnight.
The most awesome personalized souvenir from your Singapore visit is a personalized fragrance from Scent-osa. Coelogyne Mayeriana, used in Citrus 2 (Women) for Team building Perfume workshop. Beautiful lemon fragrance. The species are characterised by it attractive, clear, apple-green petals and sepals. However, the flowers only last for a few days. In 1928 Carr reports that the species was pollinated by wasp which were attracted to the flowers scent. It had been extinct in Singapore but luckily it was still found in the region – lowland forest of Malaysia, Sumatra, Java, Philippines, and Borneo at elevations of 0 to 100 meters. This species has been successfully reintroduced to several parks and roadside trees in Singapore. Almost like a sharp lemon mixed with lime flower. This plant is pollinated by wasps that get attracted to its smell.? See more info on https://www.perfumeworkshop.com/singaporeorchid.html.
Singapore Night Safari is truly a unique attraction. It's not only an interesting place worth a visit but a leading conservation and research centre in Asia. As a zoo, it offers an unusual glimpse into the nocturnal animal kingdom, with more than 59 exhibits and 1,000 animals to be seen from around the world. These include Himalayan griffon vultures, greater one-horned rhinoceroses, wildebeests and gazelles. You can simply start with the 'Creatures of the Night' show for a good 20-minute overview of the animals to be seen here.
As military strongholds go, Fort Canning has had a long and varied life. Built in 1859, the fort was an essential site for Singapore's defense. Now in peacetime, the original building is home to modern performing arts troupes, and the park regularly sees picnics, concerts, theater performances, and festivals. Other attractions at the park include relics from Singapore's early history, from as far back as the 14th century, and Sir Stamford Raffles' personal bungalow. Guests can also see a replica of the spice market Raffles established in 1822, as well as the ASEAN sculptures that were erected in the 1980s.
Your personalized fragrance is put together in front of your eyes, based on a personality test. So Scent-osa perfume is a truly personalized fragrance created with essences native to Singapore and Asia.Our quiz helps you understand your own perufme personality- Citrus, Floral, Fresh, Oriental and Woody. Our ingredients also correspond to these 5 categories. Oriental- The Vintage Enthusiast – Do you love turning heads? People immediately notice you and some might be intimidated? You are truly one-of-a-kind. Bold,sophisticated and in control! You're mysterious and don't let people get to know you too quickly. Maybe you even have a bit of a dangerous daredevil side. Not just any kind of girl can rock an Oriental fragrance! Only a few rare, exquisite femme fatales have this perfume personality. This is the kind of the perfume that makes you compulsively sniff your wrists all night. Oriental perfumes are made of everything that's warm, sensual, and opulent. Orientals tend to comes on strong at first, but with time they leave you absolutely hypnotized. Read more details at https://www.perfumeworkshop.com/perfume-personality.html.