Guatemala travel attractions and festival tours
---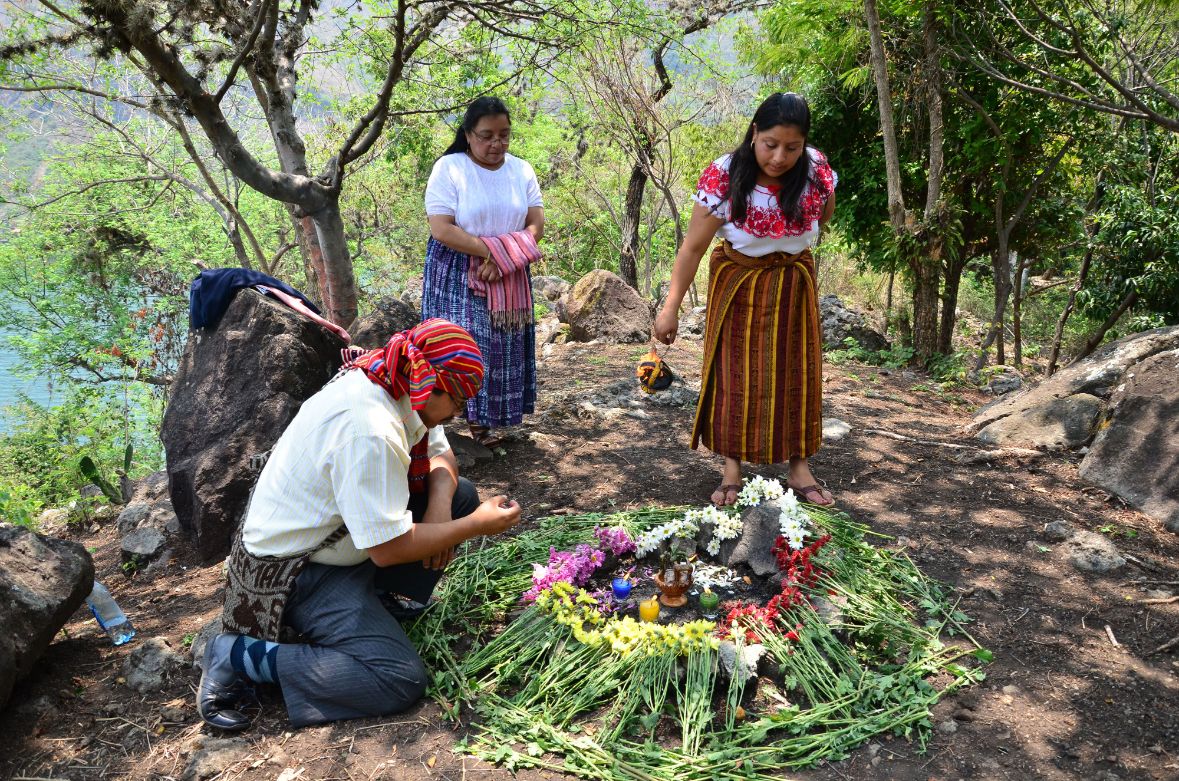 ---
Top places to see in Guatemala: Here we present a description and dates of the main festivals of Guatemala, activities that you can easily include in your vacations, we are sure that will improve your experience in the Heart of the Mayan World.
Major Festivals in Guatemala : Holy Week in La Antigua Guatemala. A float with the Virgin Mary Follows by ladies wearing dark clothes. The processions proceed slowly. Antigua cobblestone avenues, the feet of the bearers cushioned inside the sawdust carpets that are damaged as the parade goes by. Visiting Antigua while in lent and Holy Week usually means an exceptional spiritual fulfilling experience that you will always remember.
Giant Kites in Santiago & Sumpango Sacatepequez. The town of Santiago Sacatepequez is of Cakchiquel origins, and it is found 30 Kilometers from La Antigua Guatemala. Through the morning hours, people within this village gather inside the narrow roads and start their procession towards the community cemetery. Then, they participate in the most vibrant traditions of Guatemala, flying gigantic kites to talk with their family and friends that have past away. The special event happens in the cemetery, and it finishes having a delicious meal as well as a traditional dish known as "fiambre." See additional details at Guatemala Vacations.
Other Guatemala attractions: This small town of brightly painted wooden houses, found in the jungle among coconut groves, lies along Guatemala's Caribbean Coast. Livingston feels more like the Caribbean than the rest of Guatemalan because of its population of Garifuna, descendants of escaped would-be slaves and the indigenous Maya. They have created a distinctive culture and language. Caribbean rhythms abound and they increase during the month of May as a Garifuna pilgrimage arrives in town. Celebrations during Easter week and on December 12 (the feast day of the Virgin of Guadalupe) are also colorful events. For anyone spending time in Guatemala City one of the most interesting places to enjoy a few hours at is the Museo Popol Vuh. This is one of the leading museums in the world of Mayan art, housing a valuable and comprehensive collection of both Mayan and colonial art. On display are a large collection of masks, pottery, gems, tools, and sculptures.
Lake Atitlan was described by Aldous Huxley as the most beautiful lake in the world. Situated in the Guatemalan highlands, the lake is a stunning exhibition of natural splendor. The portal to Lake Atitlan, the city of Pananajachel, is also a portal to an indigenous world of the Mayans and other ancient peoples. It is a beautiful area, with many tourist attractions, opportunities for exploration, scuba diving and learning Spanish. See additional info on www.martsam.com.