Vacation homes in Spain
August 24, 2018
0 Comments
---
---
Spain attractions … to many to count. Antoni Gaudi took the architectural style known as Art Nouveau a step farther, even, some have argued, into absurdity. The fanciful and outrageous buildings he created in Barcelona have become landmarks, the signature attractions of this Catalan city. Foremost is The Sagrada Família church, officially the Temple Expiatori de la Sagrada Família or the Holy Family Church of the Atonement. One of Europe's most unconventional churches, it is also unfinished, so as you look down from its tower you can see the work in progress below.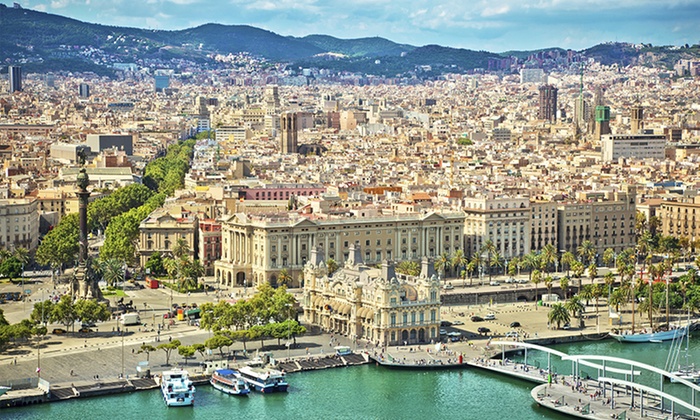 You may search in vain for absolute straight lines in Gaudi's Casa Milà, his last and most famous secular work; it resembles a piece of sculpture more than a functional building. Be sure to ascend to its roof – the chimneys are said to have inspired the image of Darth Vader from Star Wars. Parc Güell overlooks the city from a hillside, the views and gardens framed by fantastical creatures – salamanders, fish, an octopus – and designs in bright ceramic-chard mosaics. A fanciful towered house near the entrance is largely covered in colored ceramics. Unlike most buildings, Gaudi's appeal even to children and to adults who don't care a thing about architecture, for one simple reason – they are just plain fun to look at.
Looking for a vacation rental in Spain ? You can check Vacation in Spain.
Seville Cathedral and Alcázar
It is the largest gothic church in the world, and has been an Unesco World Heritage Site since 1987, along with Seville's Alcázar palace, originally built by the city's Moorish kings. The Alcázar is renowned as one of the best examples of mudéjar architecture in Spain and is still used today by the royal family as their Seville base, making it the oldest royal palace still in use in Europe.
Valencia City of Arts and Sciences
A dried-out river bed in Valencia was given a new lease of life by Spanish architect Santiago Calatrava when he built the City of Arts and Sciences, a cultural and entertainment complex comprising a series of domed glass buildings housing a planetarium, science museum and an open-air aquarium that is the largest in Europe.
The Pyrenees
Separating Spain from the rest of Europe, the mighty Pyrenees stretch nearly 500 kilometres (311 miles) from the Bay of Biscay to the Mediterranean Sea. A great place for hiking and other sporting activities, they are one of Spain's most beautiful natural wonders.
Salamanca's Plaza Mayor
One of Spain's most beautiful squares, Salamanca's Plaza Mayor is, like many other buildings in the city, constructed from sandstone. It is a good example of the city's baroque architecture and is a popular meeting place, lined with cafes and restaurants.
Ibiza! This pine-clad, sun-kissed island is the most visited place for the merrymakers. The dazzling backdrop of clubs and restaurants and scintillating coastline with blue water makes Ibiza one of the truly captivating tourist attractions in Spain. For some private moments, secluded beaches on the island are perfect!
Famous for: Beach clubs
Key attractions: Sunset scooter tour, clubbing, and sun-and-sand parties
Another recommendation we have for private Spanish vacation rentals.
The Great Mosque of Cordoba is one of the oldest man-made structures that is still standing tall. Built during the 8th century, this Islamic pilgrim has interiors that will leave you mesmerized. The architectural beauty of the mosque makes it one of the top tourist places in Spain.
Famous for: The Hypostyle Hall
Key attractions: The Great Hall for prayer, The Horseshoe Arch and The Mihrab (Focal Point of Prayer)
Madrid to do things:
Located in a spacious neo-classical building, the Prado is the most important art museum in Spain. Its construction began with Juan de Villanueva by commission of King Carlos III in 1785. In recent years, the Prado has undergone a very ambitious expansion programme, and there's a controversial new cube-shaped building, designed by Rafael Moneo and mainly devoted to temporary exhibitions. Among the most notable works within the Prado are 'Las Meninas' by Diego Velázquez, 'The Third of May 1808' by Francisco de Goya, and 'The Garden of Earthly Delights' by Hieronymus Bosch (aka El Bosco).
Tags:
homes
,
Spain
,
Vacation