Things to see in Las Vegas
September 14, 2018
0 Comments
---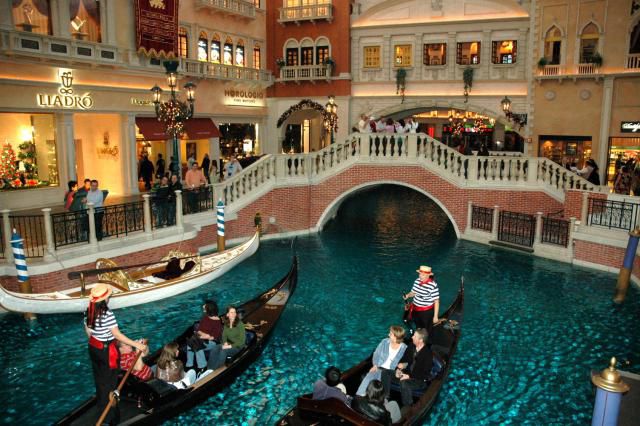 ---
Things to see ? Luxor Hotel, this 1990s-built pyramid isn't one of the seven wonders of the world, but it stands out in a town where copycatting New York, Paris, Venice and other iconic destinations certainly is a compliment. Inside, guests ride inclinators instead of elevators to their rooms, and people-movers ascend and descend at 39-degree angles along the corners of the pyramid, creating a rocking sensation that makes riders feel like they're on a boat.
Other things to see : Located on the Strip, Paris Las Vegas is one of the most easily recognized resorts in the city. Out front is a scale model of the Eiffel Tower, and down the way is a recreation of the Paris Opera House. Forty-six stories above the city streets, the Eiffel Tower Experience is an observation deck with incredible 360-degree views. One story below this is posh and romantic Eiffel Tower Restaurant, with fine views out over the Strip and across to the dancing fountains of Bellagio. Also on the property is a mock hot air balloon festooned with neon and flashing lights.
Free things to do in Vegas :
See Incredible Art
Incredible public artworks on the 67-acre CityCenter campus include 15 works by artists such as Nancy Rubin, Claes Oldernburg and Coosje van Bruggen.
Within Crystals, CityCenter's high-end mall, light artist James Turrell has installed Shards of Color-four recessed geometric shapes lit in neon.
But the best secret in Crystals is Turrell's Akhob-an enormous permanent installation inside the Louis Vuitton Maison flagship. It's a womblike installation flooded with ever-changing light. It's free with an appointment made through Louis Vuitton.
And of course the casinos … You can teach yourself how this games works, before visiting Las Vegas here at Mega Moolah Winners.
Las Vegas is famous for its shows, whether that's Cirque du Soleil or big-name music performers like Britney Spears. Advance tickets can set you back hundreds of dollars, but you can pick up discounted tickets from one of the nine Tix4Tonight outlets which are spread along the Strip and through downtown. They only sell tickets for performances which are happening that day, so you don't know what will be available, but you can save up to half price on the face value. Get in there when they open at 10am for the biggest selection of tickets.
Or check out some of the free shows at the casinos. The most famous is the Bellagio Fountains with over a thousand fountains choreographed to music. The show takes place every 15 mins from 8pm-midnight (7pm-midnight) on Sundays and every 30 mins during the afternoons.