Top destinations in Bali and boat transfers
October 28, 2019
0 Comments
---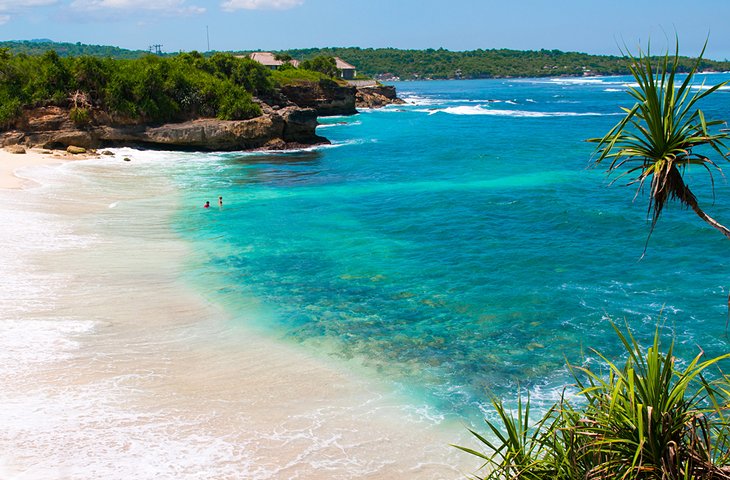 ---
Bali is a fabulous location, so much colour, a must see for any travel enthusiast. Dating from around 960 AD, Tirta Empul Temple (Pura Tirta Empul) in the lush tropical forest of Central Bali, offers a glimpse into a sacred purification ritual. This important temple complex, a national cultural heritage site, is divided into three courtyards, and the focal point is the large rectangular pool, fed by a holy mountain spring, where locals come to pray and soak in the healing waters that gush from a series of sculpted spouts. If you wish to join the locals in the cleansing ritual, it's best to ask an experienced guide first to make sure you respect the customs. You must enter the water fully clothed, wearing a sarong and sash, and it's best to explore the temple complex first as you are not allowed to drip water in the courtyards. To avoid the tourist buses, early morning and late afternoon are the best times to visit the temple.
You've probably seen the photos and now really want to visit Nusa Penida. The good news is that it can easily be done as a day trip from wherever you're staying in Bali (assuming that's Ubud or one of the popular southern beach areas). We did the typical Nusa Penida day trip and really enjoyed it. Kelingking Beach is amazing, and the other places are nice too. Nusa Penida is a large island and you could spend a couple of days exploring it by scooter or car / driver if a day trip doesn't appeal. I think over time Nusa Penida will get way more popular and more beaches and viewpoints will be "discovered". See extra info at Bali to Gili.
Sidemen is a scenic village in the eastern part of Bali. The lush and verdant countryside boasts pretty rice paddies and palm plantations, with local homes speckled across the landscapes. The area is known for being a leading producer of palm wine and palm toddy, and local villagers are great at weaving. The vibe is tranquil and relaxed and it's a top place to move away from the beaten track, escape the masses, and spend some time in rural Bali.
Bali Marine and Safari Park is made up of a collection of the best flora and fauna in Indonesia and you will be greeted with over 60 different species of animals here. There are also dance and musical shows held here throughout the day and you can go on a safari tour to see the animals as they roam all over the park. There is even the option to stay here overnight and watch graceful giraffes and elephants amble past your hotel room.
Gili Ferries only works together with the best and safest fast boat operators operating between Bali, Gili Trawangan, Gili Air, Gili Meno, Nusa Penida, Nusa Lembongan, Senggigi, Bangsal and Gili Gede. For boat schedules, timetables and photos of each boat operator view their summary pages; Eka Jaya, Gili Getaway, Scoot Fast Cruises, Gili Gili Fast Boat, Freebird Express, Rocky Fast Cruise Lembongan, El Rey Junior, Crown Fast Cruise. Source: https://giliferries.com/.