Top places to see in Morocco
January 15, 2020
0 Comments
---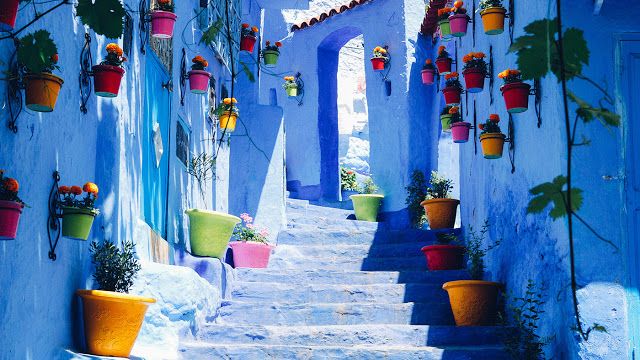 ---
Morocco top destinations selection and the incredible spellbinding diversity. Kasbahs in the Draa Valley: This valley, which connects the southeastern end of the High Atlas with the desert beyond, is prime territory for architecture and history fans. All the way to the town of Zagora, the road is rimmed by palm tree oases and scattered with beautifully preserved kasbahs made from mudbrick, which are fascinating to explore. It's a great place for a road trip, stopping off at villages along the way to admire the view and delve into the shady, dimly lit passages of the kasbahs. In particular check out Kasbah des Caids in Tamnougalt, which has been used as a location in plenty of Hollywood films, and Timidarte village, where the village's kasbah architecture has been finely restored.
Bab el-Mansour, Meknes: One of the most beautiful monumental gates in the entire nation, Meknes's Bab el-Mansour is adorned with striking tilework and decorative calligraphy. Built in the 1730s, it was the main gateway between the city's old medina and the former royal capital. Colourful, active, atmospheric, and more than a little pungent, the tanneries of Fes let visitors see part of the ancient leatherwork processes. Watch as hard-working men treat and dye leather in large pits, using methods that have remained largely the same for several hundred years. There are several viewing areas, accessed through leather shops, from where you can watch the work in the Chaouwara Tanneries. See more info at Morocco travel guide.
Todra Gorge is situated on the remote east side of the High Atlas Mountains. Both the Todra and neighboring Dades Rivers have carved out cliff-sided canyons through the mountains. The final 600 meters of the Todra Gorge are the most spectacular as the canyon narrows to a flat stony track as little as 10 meters (33 ft) wide in places with sheer and smooth rock walls up to 160 meters (525 ft) high on each side.
Unmolested expanse of beauty dotted only with camels and stars under the moon as you enjoy an enchanting twilight camel ride with options of overnight in bedoin tent camps under the sky or retreat to an air-conditioned riad or guest house/hotel. Amp it up a bit and play in the Saharan desert on an ATV or chill out meandering through dense date palm oases. Best enjoyed as a 3 day trip from Marrakech or as part of your Truly Morocco experience. Find more details at trulymorocco.com.
If you've always fancied the arid desert scenes in Hollywood movies, you'll be excited to know that some of your favorite desert classics may have passed through Morocco at some point during their filming. Morocco has been welcoming Hollywood directors since the '60s, and the town of Ouarzazate has been a hub of it all. If you love capturing beautiful moments in your camera lenses then this is surely one of the best places in Morocco for you! So now you know what makes this city one of the best places to visit in Morocco! With all its Arabian beauty that draw travelers from far and wide, it sure will provide you with some great backdrops for your pictures.