Latest tourist attraction Sentosa – Scent-OSA perfume workshop
December 21, 2019
0 Comments
---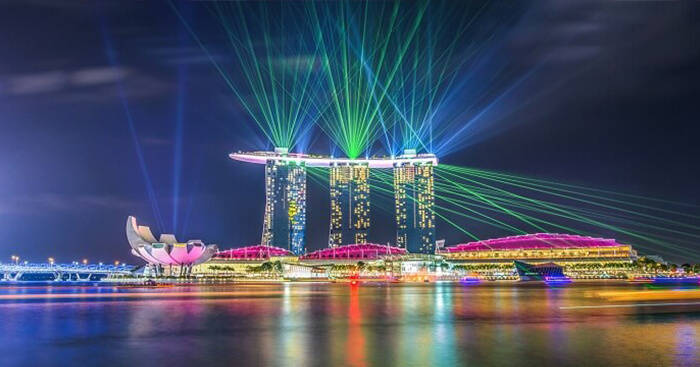 ---
If you travel to Singapore you may want to check this awesome new attraction in Singapore. This is a perfect opportunity for honeymooners travelers but also for all tourists to get a personalized fragrance based on their personality. Not many times we present something truly exceptional in the travel industry. The Scent-OSA studio offers perfume making with a hi-tech video projection right in front of you, combining only the highest quality of both modern and ancient Singapore. They will assist you in making your very own personalized fragrance, based on your personality. Scent-OSA also serves as a unique souvenir for tourists and visitors who travel to Singapore. Perfume Workshop is an organizer of perfume making shows that project the rich orchids of Singapore. The company organizes interactive Perfume Making show in different parts across Singapore. Use our Orchid infused oils to create two different scents that match your personality. We stock exotic and rare ingredients from all over the world. Our speciality however is the Native Orchids of Singapore. Choose which option you like and make your final scent. This will be presented in a 100ml crystal bottle. For bookings made 1 week in advance, we usually offer free name engraving. Please message us if you would like to know more.
For a look at what life in Singapore was like before it was all glamor and skyscrapers, visit the small island of Pulau Ubin, where fewer than 100 people still live in the same simple way as they did in the 1960s. The island's name is Malay for "Granite Island," a moniker given due to its past prominence as a quarry town. Today, it is a peaceful, rustic place where tourists can enjoy unspoiled forests and diverse wildlife. The island is also home to the Chek Jawa Wetlands, which contain a coral reef teeming with sea life. The island is easily reached by boat, a ten-minute ride that departs from Changi Point Ferry Terminal.
Sentosa is a purpose-built island off the southern tip of Singapore which was built with leisure and relaxation in mind. A collection of beaches, theme parks, golf, shopping, dining and more are all available on this strip of reclaimed land that can be reached by road or cable car. Authentic it's not, but if you want to add a bit of fun to your Singapore trip then Sentosa is the place to do it. You can choose to stay in Sentosa, but even if you're not based on the island, you can easily access all the attractions via MRT in 15 minutes from downtown Singapore.
Your personalized perfume is put together in front of your eyes, based on a personality test. So Scent-osa perfume is a truly personalized perfume created with essences native to Singapore and Asia.Our quiz helps you understand your own perufme personality- Citrus, Floral, Fresh, Oriental and Woody. Our ingredients also correspond to these 5 categories. Fresh- The Urban Bohemian – Are you easy & relaxed? Like light, airy things and a good run? Ever wished you could capture the smell of fresh-cut grass in a bottle? You would be fresh. You are easy going and a great team player. You are an asset to any organization. Most of the cloths are designed for comfort, yet they happen to have elegant and free-spirited, youthful look. You like to stay outside and like a perfume that reflects your carefree style. Allow our Perfume Workshop attendants to assist you in making something like that.
After an $118 million refurb and rebranding job, the Singapore History Museum reopened as the National Museum of Singapore: the largest museum on the island. There are two main galleries: the Singapore History Gallery, which traces the history of Singapore from its beginnings in the fourteenth century to the present day and the Singapore Living Galleries, which focus on four lifestyle themes – food, fashion, film and photography. It's worth a visit just for the building, an imposing neoclassical structure, complemented by modern glass additions. Shoehorning art and science into the same room and doing justice to both was always going to be a big risk. But by and large, the ArtScience Museum succeeds. Future World: Where Art Meets Science is a collaboration with Japanese art collective teamLab and features interactive experiences that are also perfect Instagram fodder.
Digital Perfume Making show where the process of making perfume is guided by a digital e-perfumer. However the oils are infused with ancient and therapeutic Orchids of Singapore. A place for creative minds, nostalgic Singaporeans, perfume lovers and tourists looking for a new experience. Where can you find the Scent-OSA perfume workshop ? Scent-OSA is at the heart of Singapore's go-to tourist spot, Sentosa island. It is surrounded by the lush greenery of Sentosa Nature Discovery and is right behind the butterfly garden. See more info on Singapore new attraction – Scent-OSA perfume-making show.
The perfect personalized souvenir from your Singapore visit is a personalized perfume from Scent-osa. Brassavola Nodosa, Used in Fresh 4 (Women) for Team building Perfume workshop. Lady of the Night is the common name of Brassavola Nodosa. The white to pale green flowers are usually about 3½ inches in diameter (but some may be up to 6 inches), and wonderfully fragrant in the evening. B. nodosa is a very easy orchid to grow, adapting to a wide range of conditions in cultivation. A large specimen plant may have dozens of flowers, making quite a display; but even a single flower spike is quite rewarding. There is a very very high chance that your have come across these beautiful Orchids growing on trees across town. Cineole Medicinal is primarily responsible for the fragrance, which to some is like citronellol+rose.