An awesome country : Myanmar
December 27, 2019
0 Comments
---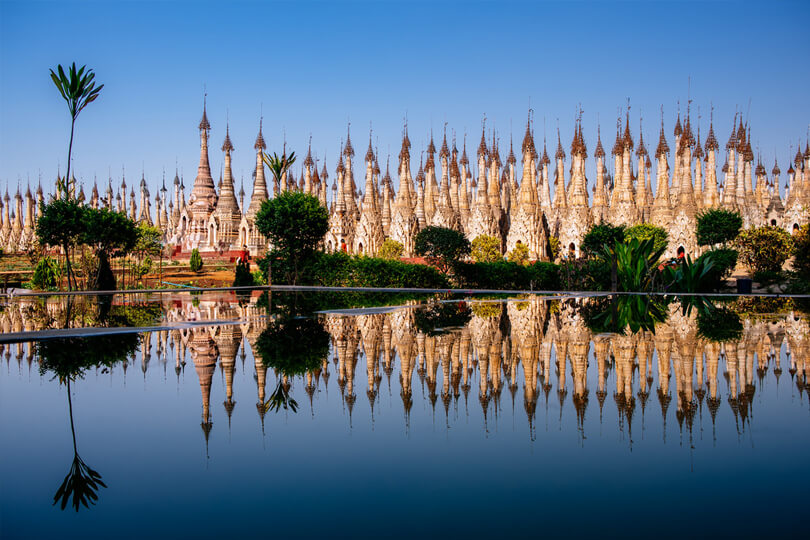 ---
Myanmar is a fabulous travel destination, there is such an abundance of color, exotic places and interesting attractions. Not many people know about Myanmar, some only know it as Burma, the old name, and most people have the same reaction when they hear something like this from northern Thailand's neighbors: "Myanmar, is this a country?"
It is also amazing, impressive and strikes you as a very cold shower since you take the first step in the airport. Even though I seriously documented myself before heading out this summer, nothing prepared me for the reality that you will discover there. Whether you want to get there in the very near future, or want to enrich your general culture a little, you should know a few things about Myanmar.
Since 2005, the administrative center has been relocated from Yangon, which remains one of the largest and busiest cities, also having the main airport in the country, in Nypiydaw. Myanmar is a huge country, almost three times larger than Romania and the second largest country in Southeast Asia. As such, the distances between the most important sights are very large, so it's great to use the plane or at least the local buses. Although we found the tourist areas very safe, with friendly people and very eager to receive strangers, there are still regions where tourist access is forbidden – an example would be the Kachin region, in the north of the country – and even hundreds of areas tribes live the way they did 200 years ago.
I said from the outset that Myanmar is an amazing country. Believe us, it is by far one of the most special destinations we have seen so far. After so many years of travel and meetings with so many people, the Burmese have given us "the world over our heads". Most residents, men and women alike, keep alive the tradition of the popular port, with the so-called longyi, a kind of skirt that can be arranged differently depending on the occasion. And, if we think about it, it would not be out of the ordinary to see men dressed in skirts, we have also seen elsewhere, but nonetheless, a whole country dressed in this way is something special, especially that pants of any kind and even famous jeans are a rarity. See extra info on Best of Burma.
These are the elements we take into account in all our vacations and we wanted to clarify them because it happened that some photos from Myanmar were accompanied on Facebook by a message saying that we, as tourists, seemed an expensive destination. I stirred up a wave of conflicting opinions. Indeed, Myanmar may be a cheap destination, but under certain conditions: if you opt for hostel accommodation – that is, a bed in a room with 4 to 12 people, with a shared bathroom -, if you eat street food, if you do transfer between cities by local bus or train – in case you do not mind spending 10-12 hours in such a means of transport instead of 40 minutes by plane.
Burmese food is a combination of Thai, Indian and Chinese. I recommend eating fresh food on the street, a little bit of everything you do with your eye. The pineapple chicken from Innwa is really good. Do not venture to European food, Burmese are not very good at it. Women don't go to bars in the evening. Those who, however, dare to do so are very poorly seen. The rule does not apply to tourists. Find additional info at Myanmar trekking tours.